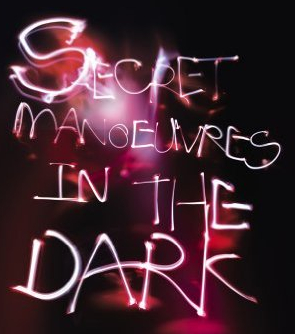 +++ Deutsch unten +++
As Anarchist Radio Berlin we had the opportunity of documenting a presentation organized by the magazine Cilip in Berlin with the title "Undercover for State and Capital". Therein, Kate Wilson talked about her relationship to Mark Kennedy and Eveline Lubbes about the spying of multinationals and the Undercover Research Group. Unfortunately, due to technical problems, we could only record the first part of the presentation where Kate talks about her experiences. The presentation was held in English.
Length: 33 min
We have two versions, one with a short English introduction, one with a short German introduction. The presentation is completely in English.
Here's the version with an introduction in English at: archive.org (mp3 | ogg).
Here you can listen to it directly:

++++++ Auf Deutsch +++++++++
Am 27. September 2015 haben wir als Anarchistisches Radio Berlin die Veranstaltung "Spitzeln für Staat und Kapital" des Magazins "Cilip" aufgenommen. Dabei sprach Kate Wilson über ihre Beziehung zu Mark Kennedy und Eveline Lubbers über die Spitzeleien multinationaler Konzerne und die Undercover Research Group. Auf Grund eines technischen Problems konnten wir leider nur den ersten Teil der Veranstaltung aufzeichnen, in dem Kate Wilson über ihre Erfahrungen spricht. Der Vortrag wurde auf Englisch gehalten.
Hier ist die Version mit einer Anmoderation auf Deutsch unter: archive.org (mp3 | ogg).
Hier könnt ihr das Audio direkt anhören: